About Australian Opal Mines
Currently Australian Opal Mines is a leading marketer of both rough and cut opals throughout the world.
It is probably the largest opal mail order business in the world.
Our mail order distribution is supplemented by annual selling visits primarily to the United States of America.We cater for a range of different clientel from hobbyists to professional gem cutters, from homecraft manufacturers to large commercial manufacturers.
Australian Opal Mines is currently mining at Coober Pedy. Over the years we have had many people from all over the world visit us in Adelaide, and also in Coober Pedy.
Australian Opal Mines has formed long and lasting, profitable business associations with clients from some ten countries around the world.
Unfortunately we don't find opal all the time when our guests are here, because as you know it is very difficult to find opal, but if you would like to come to Australia and visit with us let us know and we can make arrangements for you.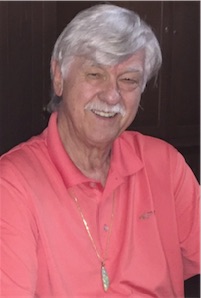 Dealing in opals since 1968
I, (Murray Willis), first visited Coober Pedy in 1962, and first began dealing in opals in 1968. I first visited America in 1971.
I first got acquainted with opal at Coober Pedy when I was 19, whilst hitchhiking through the Town. Later I visited Andamooka and became further intrigued with opal. At that stage I was a trainee teacher.
I later became a School Principal on an Aboriginal Reserve for six years and began dealing in opal. After being a School Principal for 15 years I resigned at 38 years of age to further develop my already rapidly growing export market business.
I am a confirmed sober "opalholic" who very much enjoys the contact in business with other such individuals.
We would really like you to contact us and be the judge of our performance.