Mintubi in South Australia, is an opal mining community in the Anangu Pitjantjatjara Yankunytjatjara.
Towns near the opal fields rise and fall.
Years ago when I was at Mintubi regularly it was a busy little settlement but of late it has become almost a ghost town with only 2 crews working there. It's a sad state about the plight of the opal miners that this home is unoccupied and the machines are long unused. This is the reality of the opal mining business. It takes big money, big risks and the ability to withstand big losses. Including the businesses that serve the miners. The Mintubi bar, Goanna Grill as it was known, is one of those suffering the loss of customers. In fact it is now closed as are all the shops. No miners are allowed to live there by Government order.
As you can tell from the warm clothing, it was cold and rainy this day and we couldn't do any mining so we took the opportunity to drive north from Coober Pedy to Mintubi. Seeing Mintubi so empty we were prompted to drive out to the field that is causing most of the exodus from Mintubi… Lambina ! Since then Lambina has closed also although there is plenty of opal still in the ground. Remember, we're already 480km north of Coober Pedy, Mintubi is 45km west of the Stuart Highway and we gotta drive back to the Stuart Highway and then 70km east to Lambina. There are 4 guys in the WRX and it's dirt roads (and lots of rocks) all the way. Before leaving Mintubi I took a shot of one of the mines and hoped that this field would attract the hoards again but alas the indigenous people who own the land don't want mining to take place so every mine has been closed. Thankfully I still have some Lambina rough opal available if you'd like to look, let me know.
Murray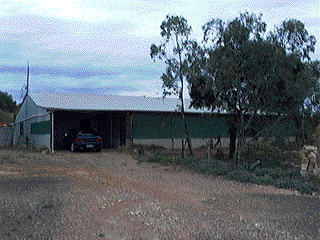 Here's a view of one of the best homes in Mintubi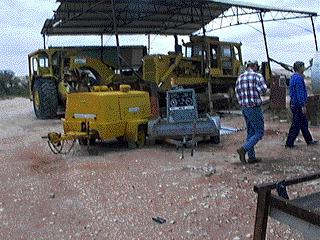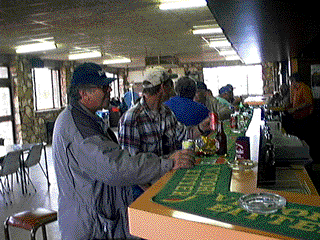 Site of some very interesting stories….